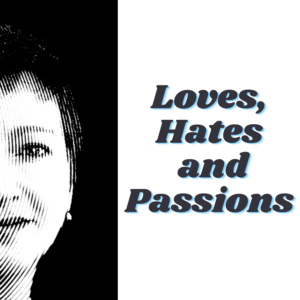 Welcome to Loves, Hates and Passions, the podcast ABOUT educators. I'm your host, Lyn Stone, and I love reading books and articles on education and I love hearing the leading lights in the field talk about their work, but often, I'm curious to find out their backstory. What makes them tick? What are their likes and dislikes? Who are their influences both in an outside education? What do they like doing besides writing and presenting?
In this increasingly impersonal world, this podcast takes an intimate view of the humans behind the ideas.
EPISODE #1 OLLIE LOVELL
Listen as Ollie Lovell (@ollie_lovell) talks about his childhood, his music and his genetic predisposition to conserving his energy.
Session Links:
EPISODE #2 TOM BENNETT
In this episode, I interview behaviour guru and author Tom Bennett. Tom is the founder of ResearchEd as well as a sought-after speaker on all things education, and most notably, behaviour in schools.
Tom hails from not far from my own family seat, and it's interesting to note how I inadvertently slipped into a much stronger Scottish accent while talking to him.
Session links: