Bringing high quality, research-supported literacy instruction to teachers and families
Welcome to Lifelong Literacy. I'm Lyn Stone:
linguist in private practice
author
education consultant
mother of diverse learners
dyslexia advocate
You can find out more about each one of my roles on this site. We have free videos, low cost online courses, books for parents and teachers, a regular blog and a wealth of resources to help you in your journey toward lifelong literacy for all.
---
Last PD of 2019: BOOK NOW!
St. Monica's Primary School, Wodonga is hosting two days of teacher and parent workshops
Session 1 –
"The Pen Is Mightier Than The Sword"
An all day, practical, hands-on seminar for teachers on how to get the most out of writing lessons. Together we will explore
grammar
sight words
pen grip
posture
letter formation
writing fluency
cutting edge writing resources
dyslexia and dysgraphia
Time: 9:30am – 3pm
Date: Saturday November 30 2019
Venue: St Monica's Primary School, 137 Brockley St, Wodonga VIC 3690
Cost: $245 per person (+GST)
Includes: Printed handouts, digital downloads, delicious morning tea and lovely lunch (please inform us of food preferences on registration)
Suitable for: Teachers, teacher aides, speech pathologists, educational psychologists, student teachers, homeschooling parents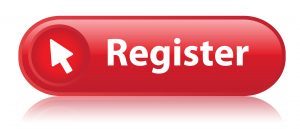 ---
Session 2:
Dyslexia and Dysgraphia Workshop for Parents
Join Lyn Stone at St Monica's School, Wodonga for an afternoon workshop on dyslexia and dysgraphia. Together, we will
define dyslexia with examples
define dysgraphia with examples
explore ways to communicate about these things with children
explore ways to communicate about these things with schools
discover some practical tips for help with both
Suitable for:
parents/caregivers
adults with dyslexia/dysgraphia
teachers
teacher aides
Date: Sunday December 1 12-2pm
Venue: St Monica's Primary School, Wodonga
Cost: $25 per person +GST
Please note: places are limited and we cannot accept registration and/or payment on the day.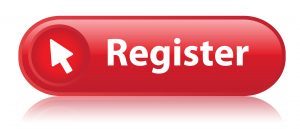 ---
Lyn Stone's books and courses
---
School Consultation
We have spent many years consulting to schools throughout Australia. It gives us great pleasure to watch them go from good to great.
The video below outlines our role. Do get in touch if you would like to book a consultation.
---
Conferences and events
---
Reading for Life Online Course Launch
We are so excited to be launching a brand new online course, alongside our hugely popular Spelling for Life Online and Language for Life Online.
This accessible guide bridges the gap between research and practice, translating academic findings into practical suggestions and ready-to-use techniques.
Suitable for:
Parents
Teachers
Literacy professionals
Together we will:
Look at the definition of literacy
Discover the story of the Reading Wars
See what it really means to be dyslexic
Experience examples of processing speed and working memory
Explore some practical tools to boost reading and writing
This 6 hour online course is designed to be accessible, understandable and practical. It is filled with take-home messages of positivity and usefulness, and reveals a wealth of resources worldwide to suit all levels of inquiry into this topic.
Early bird registration for $145 per person expires on October 1 enrol now to secure your place!
---
The Reading League Third Annual Conference, Syracuse NY
October 17-18 2019
"Each year, The Reading League gathers experts from around the globe to share their research, knowledge, and experiences in an effort to further our mission of advancing the awareness, understanding, and use of the scientific evidence base in practice. Teachers, administrators, and educators of all kinds join together to elevate their learning about reading, writing, and related topics."
Keynote speakers: Emily Hanford and Maryanne Wolf
Lyn will be speaking in the land of giants, with others such as Pamela Snow, Lorraine Hammond, David Kilpatrick, Mary Dahlgren, Jan Wasowicz, Tanya Serry, Nancy Young, Carol Tolman, Pamela Kastner, Jan Hasbrouck and Steven Dykstra.
So no pressure there.
Lyn's talk:
With high quality initial instruction, the majority of children can learn to read, regardless of diagnosis. But what about writing? Achievement of accurate, fluent written expression requires instruction and practice far beyond that needed for reading. Partly as a result of this, the value of high quality, early writing instruction can be neglected or downplayed in primary school. leading to large populations who fail to develop appropriate levels of written expression.
Teaching all children to write is hard. They can't just eventually "pick it up", regardless of instructional method, like they can with reading. For example, there doesn't seem to be a large "Writing Recovery" industry; if there were, based on the balanced literacy belief system, it would go out of business in two seconds flat. You can't make fake progress in writing.
In this presentation, Lyn lists the components of fluent writing and offers insights on how to maximize a child's chances of achieving this lofty goal. Lyn also looks into ways in which current practice in schools can be geared towards getting all children to improve their writing skills, as well as where to draw the line and fall back on technology.
---
Orthographic Mapping with TT4L
Beaumaris Secondary College