Hi, I'm Lyn Stone.  You can find out more about each of my roles and our tutoring team. We have free videos, low cost online courses, books about literacy for parents and teachers, a literacy blog and a wealth of resources to help you in your journey toward lifelong literacy for all.  I am a:
linguist in private practice
author
education consultant
mother of diverse learners
dyslexia advocate.
Holiday spelling program September 2021
BOOK LAUNCH PARTY!
Spelling for Life Edition 2 is launching!
Our guest speaker will be
Associate Professor Lorraine Hammond
from Edith Cowan University. Lorraine has kindly agreed to speak to us all on the night and to launch the book. We cannot wait!
This event is also an opportunity to hear an overview and ask questions about the second edition of Lyn's Australian bestseller, Spelling for Life.
This is an Australia-friendly time. We will be announcing another US-friendly event in the form of a book club in conjunction with PATTAN, so do watch this space!
The $10 ticket will go towards a $500 scholarship voucher for one applicant to use in order to take a range of online training offered by Lifelong Literacy for 12 months. We may even award two! Applications for this scholarship can be made through our contact form. We've already received applications from some very strong contenders!
YES! There will be a recording available to view for all registrants.
Important: Please submit all questions to Lyn by October 26th. She will sort them into categories beforehand and answer them to the best of her ability. Because we anticipate a large number of guests, Lyn might not be able to answer  your question live on the night, but she WILL try! If that query is really burning, send it on through beforehand!
Date: Thursday October 28th 2021
Time: 7:30pm -9pm (Melbourne time – but 4:30pm-6pm Western Australia time)
Venue: Zoom. We will send your Zoom link on registration.
We will also decide on the recipient of the scholarship voucher and announce the successful candidate on the night. Please fill out the form on the registration page if you wish to be considered for the scholarship. It will entitle you to up to $500 to spend on any courses run by Lifelong Literacy, online or live for 12 months from October 26th 2021-October 26th 2022.
Surplus ticket funds will be donated to charity.
Just a reminder: You need to be signed up for the event if you're throwing your hat in the ring for a scholarship!
Can't wait to celebrate with you!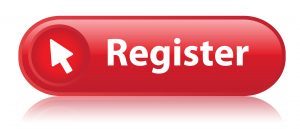 Australia lockdown:
I remember week after week, while Victoria was locked down, looking at the numbers, waiting for the announcements, watching my friends and my family miss out on important occasions, treading water, anxious about what was round the corner. No one really knew. What we did know was that life would never be the same again. The feeling of uncertainty and powerlessness remains.
I can't do all that much on a personal basis except get vaccinated, check in and mask up, but I can show my solidarity with anyone in lockdown right now by reducing the cost of all my online offerings to anyone who might find them useful. Until restrictions ease, you are entitled to 25% off all online courses on this site. Just punch in the code LOCKDOWNLOVE.
One-off live webinars:
Lockdown has scuppered my plans, so I've decided to use the time that I would have been there to throw a few live events via Zoom.
I've done dozens of these for schools that I couldn't go to, and the feedback has been spectacular.
So if you'd like to do a live PD without the uncertainty of lockdowns, without the hassle of travel and parking, but filled to the brim with useful strategies and understanding of spelling and reading, do come along.
They're being held on Saturdays so that teachers can attend without having to get replacements. They're being held at an Australia-friendly time to help us cope with the pressures of lockdown.
The recordings will NOT be available afterwards. These are one-off live events. If asynchronous is what you like, just sign up for the online courses.
Language for Life live workshop (grammar and syntax)
WHEN: Saturday October 9th OR November 27th 9:30am – 3pm MELBOURNE TIME
WHERE: ZOOM! We will send you a link when you register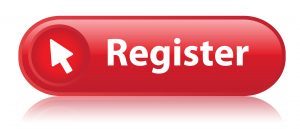 Tutoring for Life half day workshop
WHEN: Saturday October 23rd 9:30am – 3pm MELBOURNE TIME
WHERE: ZOOM! We will send you a link when you register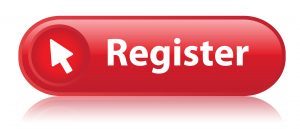 Spelling for Life live workshop:
WHEN: Saturday November 13th 9:30am – 3pm MELBOURNE TIME
WHERE: ZOOM! We will send you a link when you register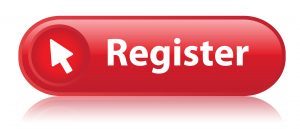 Writing for Life live workshop
WHEN: Saturday November 13th 9:30am – 3pm MELBOURNE TIME
WHERE: ZOOM! We will send you a link when you register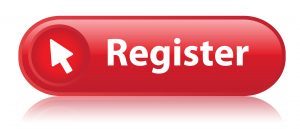 Reading for Life live workshop:
WHEN: Saturday December 4th 9:30am – 3pm MELBOURNE TIME
WHERE: ZOOM! We will send you a link when you register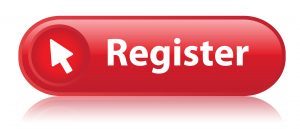 Face to face courses:
CAIRNS
TOWNSVILLE
New edition of Spelling for Life now available for pre-order!
August 16th will see the long-awaited release date of edition 2 of Lyn Stone's highly acclaimed Spelling for Life book.
What's new:
This new and improved edition includes updated spelling techniques as well as new chapters on orthographic mapping, spelling assessment, teaching consonant clusters well and suffixing rules.
Aided by example lessons, formative assessments, unique tools, a scope and sequence and extensive practice lists, this highly acclaimed overview of spelling succeeds in developing theory and practice in the writing system for teacher and student alike.
Saturday Spelling Symposia
On Saturdays, 11am Melbourne time, Lyn will be holding a 90 minute live webinar on all things spelling until the release of Spelling for Life Edition 2.
YES. THERE WILL BE A RECORDING FOR ALL WHO REGISTER.
Webinars so far (click on the picture):
Online Courses
Online Courses

Spelling for Life Online Course (PD339)

This extensive online course delivers 8 hours of high quality professional development on the structure of the English writing system, going from single letters to morphemes in a sequence of explicit lessons.

AUD $

245.00 Add to cart
Tutoring for Life Online – New course
We live in times where demand for tutoring is at an all-time high. We have a responsibility to make the delivery of extra support for struggling children the highest quality it can be.
Lyn would like to share her tips for successful tutoring sessions both online and face to face. All activities are aligned with the Science of Reading and the Science of Learning.
In this workshop we will cover:
Memory and processing – what you can and can't change
How to build a tailor-made bridge to the curriculum for your student
Carer coaching: Getting the most out of this valuable resource
The importance of progress monitoring and feedback
How words are the key to success
A run through some recommended resources
Course outcomes:
Improved confidence in your skill as a tutor
Faster progress for your students
Access to resources that work
A certificate of completion that makes you stand out in the crowd
Learn more or register for the Tutoring for Life course
Lyn Stone's Books
School Consultation
We have spent many years consulting to schools throughout Australia. It gives us great pleasure to watch them go from good to great.  Learn more about our school consultation service.
The video below outlines our role. Do get in touch if you would like to book a consultation.